In partnership with Christ – Part 1
By Pastor Tony Ojamiren
The gospel has a voice, it must be heard and Christians are the ones to proclaim this message.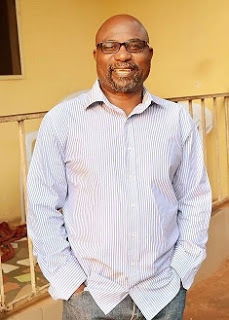 With all the power at His disposal, have you ever thought about Jesus reaching out in one go to save the world's humanity? I have grappled with these thoughts since my conversion.
We are called to partner with Jesus in the business of reaching the world one person at a time for His Kingdom.
Matt 9:36-38 When he saw the crowds, he had compassion on them, because they were harassed and helpless, like sheep without a shepherd. 37 Then he said to his disciples, "The harvest is plentiful but the workers are few. 38 Ask (Pray NKJV) the Lord of the harvest, therefore, to send out workers into his harvest field." (NIV).
There are lots to unpack here. Jesus! The all-powerful God (Omnipotent), declares to His disciples to pray to the Lord of the Harvest (Jesus Himself), shows that we are in it together. Though prayer is important, but we must not leave home without clothing ourselves with "COMPASSION".
Compassion is the key that opens the door into the supernatural - especially where human hearts are concerned. "Jesus was moved with compassion and He heals, forgives, fed the multitudes" etc (Matt. 4:14; 15:32).
Jesus said "the harvest is plentiful" - This implies that the harvest is ready. People are waiting for those workers (labourers), who in the midst of millions of Christians are not only praying, but are in the forefront of the battle telling people about the Kingdom of God. (Testifying and sharing their experiences about Christ and His Cross - witnessing).
Whenever you leave your comfort zone into the street, you will see broken people all over. (This is Wired For Glory Church's mandate and mission – "bringing healing to the broken and hurting people").
As you go out, you will see helpless and hopeless people waiting for you. One thing I must hasten to add here is "The presence of God". If you are looking for God (He is not here but there …), He is in the midst of broken people waiting for His children to show up.
Jesus want to partner with you and He cannot do it without you. Are you willing to GO! The promise of being with you always is hereby fulfilled, when you are out and about, testifying about your Christ and His Cross - Matt 28:20 "....... And surely I am with you always, to the very end of the age." (NIV).
I pray that you will feel the heartbeat of God for souls.
Be challenged and GO! Be blessed my friend.
Pastor Tony Ojamiren